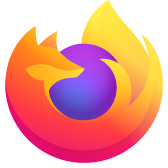 FRS Account access
I am unable to sign in to my Florida Retirement System (FRS) FRSOnline account at frs.fl.gov on my desktop or my laptop computer. I can log in on my cellphone Firefox app with no problem. I have checked and my username and password are correct on both my desktop and laptop. I can also log in with no problem using Microsoft Edge. Help! I don't want to have to switch to Edge! Thanks
I am unable to sign in to my Florida Retirement System (FRS) FRSOnline account at frs.fl.gov on my desktop or my laptop computer. I can log in on my cellphone Firefox app with no problem. I have checked and my username and password are correct on both my desktop and laptop. I can also log in with no problem using Microsoft Edge. Help! I don't want to have to switch to Edge! Thanks
All Replies (8)
The experts in another Forum Always suggest / Ask IF you'll Try Help / Troubleshoot mode (FF Safe Mode). IF THAT works then some Addon or special Setting is causing the issue and it's Trial & Error to determine what it is. I also created and have a Desktop Shtcut to a 2nd - Test- Profile to measure if Same Problem exists with it. On rare occasions something Fails with Troubleshoot mode BUT succeeds with the Different Profile. That fact helps experts Or tells you to re-build from that new Profile.
Hello! You can try disabling the Enhanced Tracking Protection
To do this:
Go to the website that you're having issues with;
Click the Shield Icon in the left of the address bar;
Click the toggle button next to "Enhanced Tracking Protection is ON for this site";
Check if the issue was fixed.
Seemed like a good possibility, but it didn't work. Thanks anyway!
I tried FF troubleshoot mode and it didn't work either. Thanks for the info though.
It just seems weird that I can log in with my Firefox app on my phone, but not on either of my computers.
Hello again! You can report website compatibility issues with Firefox by filling out this form: Webcompat Form
Clearing the cache did the trick! Thanks terry21 and everyone who helped!