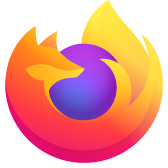 Release update
Why is an extension telling me to update to the latest Firefox release, when Firefox help says I have the latest release?'
Why is an extension telling me to update to the latest Firefox release, when Firefox help says I have the latest release?'
All Replies (8)
Hi
Which extension is telling you this?
Extension updating and FireFox updating are two separate programs. One is the Browser and one is Addon to the Browser. Those check regularly for updates as well.
The app developers page is asking me to update Firefox, the Addon is updated. My Firefox is v98.0.1
Chosen Solution
Modified by James
I'm still trying to apply the suggested changes, without bricking Firefox!!! Will definitely keep you posted.
It sounds like your problem has been resolved. If you haven't already, please select the answer that solves the problem. This will help other users with similar problems find the solution.
Thank you for contacting Mozilla Support.