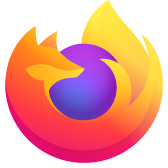 Problem printing
Print from screen or print from Email (Outlook, Microsoft 365) hangs up; the screen says "Preparing Preview" forever. Firefox prints alright from Adobe and other programs, but not from Email or Print for Firefox. Chrome has no problem printing from Outlook Email or Print from Chrome. Can anyone advise on what may be the problem and what I can do to fix it? I've rebooted the computer several times and gone through Firefox troubleshooter (and for my troubles had to reset everything as best I could). {I'm an old guy and not especially computer literate}
Print from screen or print from Email (Outlook, Microsoft 365) hangs up; the screen says "Preparing Preview" forever. Firefox prints alright from Adobe and other programs, but not from Email or Print for Firefox. Chrome has no problem printing from Outlook Email or Print from Chrome. Can anyone advise on what may be the problem and what I can do to fix it? I've rebooted the computer several times and gone through Firefox troubleshooter (and for my troubles had to reset everything as best I could). {I'm an old guy and not especially computer literate} '''
All Replies (5)
Looks like you are in a Private windows. Try a normal window.
Update: I just verified in a Private Window and it works for me.
              Can you also update to 95.0.2.

Modified by jonzn4SUSE
Thanks for your help -- unfortunately, it didn't solve the problem. It still hangs up when I ask it to print from the screen or from Outlook.
Thanks again for your help. I solved it finally: I went to HP website and they had a diagnostic that seems to have fixed it. I now print OK. It still is a puzzle to me that some items (Adobe, e.g.) were able to print but not Email or print from the screen. Sorry to have bothered you.
arthur forer
Chosen Solution
No problem, just mark your comment as resolved.