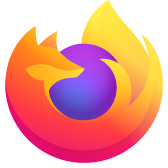 Firefox opening too many instances
Hi all, Firefox has been using quite a bit of RAM lately.
Ok, I had like a dozen tabs open, but I think this might be a little too many Firefox instances (see screenshot; minimize memory usage just run).
I have already tried disablig tab autostart and decreasing the value of processes in about:config but nothing ever changes.
I hope someone will be able to help me out. Thanks :)
Hi all, Firefox has been using quite a bit of RAM lately. Ok, I had like a dozen tabs open, but I think this might be a little too many Firefox instances (see screenshot; minimize memory usage just run). I have already tried disablig tab autostart and decreasing the value of processes in about:config but nothing ever changes. I hope someone will be able to help me out. Thanks :)
Chosen solution
All Replies (2)