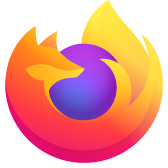 sometimes ,The browser will automatically download the file openh264-win64
sometimes ,The browser will automatically download the file openh264-win64-2e1774ab6dc6c43debb0b5b628bdf122a391d521.zip http://ciscobinary.openh264.org/openh264-win64-2e1774ab6dc6c43debb0b5b628bdf122a391d521.zip
All Replies (6)
Please explain in detail how this is happening. What were you doing at the time? surfing, watching a clip, reading something . . . .
What website does this happen on?
Web search: OpenH264 is a free software library for real-time encoding and decoding video streams in the H.264/MPEG-4 AVC format. It is released under the terms of the Simplified BSD License.
I think it should be this I modified the default download tool As a result, Firefox's built-in download tool is not used
This plugin is only used for WebRTC, so if you do not use WebRTC then you can ignore this message about downloading the OpenH264 plugin.
Well, I resume the browser download, the plug-in has been automatically updated, and the skills of the technical staff need to be improved