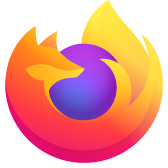 can't sign in to hotmail today
I opened Firefox this morning, and was greeted by a new website. Very impressive! BUT I can't log in to my hotmail account!! the sign in page doesn't open at all!!! please advise!! thanks ... k
I opened Firefox this morning, and was greeted by a new website. Very impressive! BUT I can't log in to my hotmail account!! the sign in page doesn't open at all!!! please advise!! thanks ... k
Chosen solution
Use these links to create a new profile. Use this new profile as is. Is the problem still there?
https://support.mozilla.org/en-US/kb/how-run-firefox-when-profile-missing-inaccessible
http://kb.mozillazine.org/Profile_folder_-_Firefox#Navigating_to_the_profile_folder
https://support.mozilla.org/en-US/kb/profile-manager-create-and-remove-firefox-profiles
https://support.mozilla.org/en-US/kb/back-and-restore-information-firefox-profiles

Type about:profiles<enter> in the address bar.
Read this answer in context
👍 0
All Replies (2)
Hello again!! I still couldn't access my banking account, but tried email ... there is a red number in what looks like it's called "Policy Control" ... I disabled it ... and like magic, my email access appeared!! Unfortunately, I don't know what all of those options that I accepted for Outlook will do to my security levels, but I am thinking that is probably what is causing the block to my banking account. I would like to go back to Firefox as my default browser, but am no longer sure of the security, especially since it is now SO difficult to not only understand why this new control is there, and worse than that, do not understand the levels of security that I thought I had before they did this ... and what to do next!!!!! I have attached a screenshot of the banking website with the information listed in the Policy Control ... I just don't know if I can trust Firefox anymore ... thanks. k
Note that Policy Control is one of the so called content blocking extensions and as such you need to be aware that also essential/important content can be blocked.
If you use extensions ("3-bar" menu button or Tools -> Add-ons -> Extensions) that can block content (Adblock Plus, NoScript, DuckDuckGo PE, Disconnect, Ghostery, Privacy Badger, uBlock Origin, Policy Control) always make sure such extensions do not block content.
make sure your extensions and filters are updated to the latest version
Firefox shows a purple shield instead of a gray shield at the left end of the location/address bar in case Enhanced Tracking Protection is blocking content. You can click shield icon for more detail and possibly disable the protection. You can check the Web Console for related messages about blocked content.