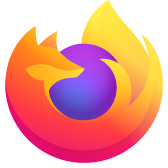 No Restart 88.0
"Restart to Update Firefox" 88.0 just circles forever!
"Restart to Update Firefox" 88.0 just circles forever!
All Replies (9)
Thank you for your help. The instructions seem a little complicated. In all the years using Firefox this has never happened. Do you think a computer reboot might help? Could you simplify exactly what I should do? Thanks again, Eddie
before upgrading, i would suggest to back up your FF user data.
there are several ways to preserve your FF user data, such as bookmarks, pw's, etc...
i think one of the safest ways is to use the MS Edge browser that comes with Win10.
Open up the Edge browser and execute an import from FF. Then close it.
And if by chance, the FF upgrade turns out to be a bust, you will have the ability to import a copy of that user data from Edge and into a new install of FF.
Afterwards, we can proceed with the next step in helping you to upgrade. But if you are happy with your current version, i would refrain from upgrading at this time. However, this is just a personal opinion.  :-)
Chosen Solution
You can reboot your computer if you want. This would release any file locks.
I rebooted and 88.0.1 loaded. Thanks again for your help.
That was very good work. Well Done. Please flag your last post as Solved Problem as this can help others with similar problems.
This did not solve my problem..... I have two versions of 88.0.1. Not sure how that happened but I didn't notice it until I clicked on my taskbar icon for Firefox and it told me that FF was not my default browser. So I made sure that it was the default but every time I did this (rebooted many times) it would ask me about the default. Then I noticed a new FF icon on my desktop. So I clicked on that version and it comes up fine without asking me if FF is my default but it has no bookmarks.
When I look to see what apps are installed there are two versions of FF with the same 88.0.1. So I have a 50/50 chance of deleting the correct one. If I could import my bookmarks to the second version of FF then I could delete either one and it wouldn't matter (I assume). How can I point to my existing version FF bookmarks in both versions?
hello david, confusing instalations have always been a peve for me.
i can provide you with a methodology for clearing up the confusing installations.
However, there is a new version of FF coming out next week. So lets see what it has to offer and how it installs on your system.
In meantime, since you have posted this thread as a solution, i recommend that after the new install occurs on your system, let us take another look at this situation by you posting a new question/problem/thread.  :-)