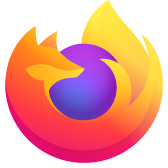 printer connection
Firefox is blocking my printer from connecting to my network
Firefox is blocking my printer from connecting to my network
All Replies (1)
You can see whether your problem is with Firefox, your printer, or the website you're visiting:
Check to see whether the page prints correctly in another browser (such as Internet Explorer or Microsoft Edge). If the page prints incorrectly in another browser also, then:
there might be a problem with your printer. If you have another printer, try printing the page with that printer. If the second printer prints the page properly, update your printer driver from your printer manufacturer's website. there might be a problem with the page. Contact the website administrator. Check this post (https://support.mozilla.org/en-US/kb/fix-printing-problems-firefox) hope this will help you.