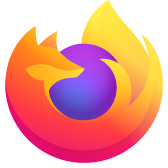 bookmark menu???
Bookmarks should be as like desktop....ok
Bookmarks should be as like desktop....ok
All Replies (3)
Hi Ruhul! Could you please explain the issue that you are experiencing in more detail? Thanks.
You can add the "Bookmarks Menu" button that shows the bookmarks in a drop-down list to the Navigation Toolbar via these steps:
click the bookshelf icon on the Navigation Toolbar or alternatively use the Library menu in the "3-bar" Firefox menu button drop-down list
click Bookmarks
click "Bookmarking Tools", then click "Add Bookmarks Menu to Toolbar"
The Bookmark Menu button

should appear on the Navigation Toolbar.
You can also drag the Bookmarks Menu button from the Customize palette to the Navigation Toolbar
See also "How do I add the Bookmarks Menu button to the toolbar?":
Hi Ruhul, your browser reported that it's running on Android, but your question didn't end up under Android, so I think we are all a little bit uncertain what you're looking for.
If your question is about the new Firefox for Android, bookmarks are available through the menu. The display is simplified compared with desktop, that's for sure! But are there particular features you're looking for?