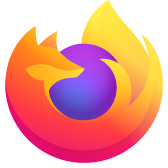 Video streaming is blocked
I recently switched to Pop!_OS and i facing few problems playing/stream video on twitch and some other websites but, only youtube is working both video playback and live streaming. If i switch to other browser i does work. Twitch shows : This video is either unavailable or not supported in this browser. (Error #4000) my extensions : ublock origin, DuckDuckGo Privacy Essentials
I recently switched to Pop!_OS and i facing few problems playing/stream video on twitch and some other websites but, only youtube is working both video playback and live streaming. If i switch to other browser i does work. Twitch shows : This video is either unavailable or not supported in this browser. (Error #4000) my extensions : ublock origin, DuckDuckGo Privacy Essentials
Modified by Priyank Godhani
All Replies (2)
Make sure you have FFmpeg installed/enabled.
Yes the FFmpeg is needed to fully support HTML5 players like used at Twitch and Youtube. Youtube may still seem to work without FFmpeg depending on codec being used.
Firefox does not use Gstreamer for a while now since Fx 46.0 and later.
Proprietary multimedia formats and such are not normally included in Linux installs by default.
Youtube used to have a nice page to check for HTML5 codecs support at youtube.com/html5/ but it is limited now.
Modified by James