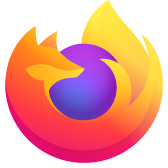 Cannot turn off autoplay in Yahoo. Used to work but doesn't anymore
I have done everything suggested on this page: https://support.mozilla.org/en-US/questions/1238091#question-reply Let me repeat: I've tried every suggestion. None work. Has Yahoo gotten sneakier within the past few days? Anything else I can do? Running 63.0.1 Attached is a pic of my settings.
Modified by SHELLIEMAC0602
All Replies (4)
Image didn't load first time.
Can you post a link to a publicly accessible page (i.e. no authentication or signing on required)?
That video uses the HTML5 media player and doesn't play with my default settings.
media.autoplay.ask-permission;true
media.autoplay.default;1
Start Firefox in Safe Mode to check if one of the extensions ("3-bar" menu button or Tools -> Add-ons -> Extensions) or if hardware acceleration is is causing the problem.
switch to the DEFAULT theme: "3-bar" menu button or Tools -> Add-ons -> Appearance
do NOT click the "Refresh Firefox" button on the Safe Mode start window
You can remove all data stored in Firefox from a specific domain via "Forget About This Site" in the right-click context menu of an history entry ("History -> Show All History" or "View -> Sidebar -> History").
Using "Forget About This Site" will remove all data stored in Firefox from this domain like history and cookies and passwords and exceptions and cache, so be cautious. If you have a password or other data from that domain that you do not want to lose then make sure to backup this data or make a note.
You can't recover from this 'forget' unless you have a backup of involved files.
If you revisit a 'forgotten' website then data from that website will be saved once again.