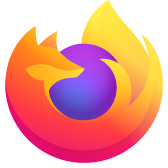 recaptcha
FF 61.0.1 on Ubuntu 16.04 64 bit I click on recaptcha and after some time an error message display. No safe mode work enable cookies to everybody not work disable anty traking not work permit pop-up not work. no error message on console
If I use chrome all work. to test try to sign in https://id.sonyentertainmentnetwork.com/signin/#/signin?entry=%2Fsignin
seams that there was an hide setting that stop the captcha
regards, Leonardo
FF 61.0.1 on Ubuntu 16.04 64 bit I click on recaptcha and after some time an error message display. No safe mode work enable cookies to everybody not work disable anty traking not work permit pop-up not work. no error message on console If I use chrome all work. to test try to sign in https://id.sonyentertainmentnetwork.com/signin/#/signin?entry=%2Fsignin seams that there was an hide setting that stop the captcha regards, Leonardo
Chosen solution
Hi, Note version 62 released yesterday. If can use this release :
If nothing is working for you : please try a Refresh but Note that this does more than uninstalling and re-installing does. Normal uninstalling does not remove some preferences which may have become corrupt. Please Refresh but do this 1st:
then
Read this answer in context
👍 1
All Replies (4)
I have the same issue. Try to contact the website support on this.
Is not a site problem: chome work well. Is ff mistake
Chosen Solution
Hi, Note version 62 released yesterday. If can use this release :
If nothing is working for you : please try a Refresh but Note that this does more than uninstalling and re-installing does. Normal uninstalling does not remove some preferences which may have become corrupt. Please Refresh but do this 1st:
then
version 62 work like a charm without any settings :-)