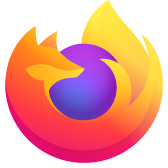 ESR 52 Updates to Wrong Version 60
Hello, Yesterday Firefox 52 ESR has updated automatically to version 60 ESR. Version 60 does not support Java.
All official Portuguese government Customs and Export websites user java based forms. All updated versions have stopped working with those websites.
If I go to the ESR webpage and try to download the 52 version, the link automatically downloads the v60.
Help is appreciated.
Best Regards
Hello, Yesterday Firefox 52 ESR has updated automatically to version 60 ESR. Version 60 does not support Java. All official Portuguese government Customs and Export websites user java based forms. All updated versions have stopped working with those websites. If I go to the ESR webpage and try to download the 52 version, the link automatically downloads the v60. Help is appreciated. Best Regards
All Replies (2)