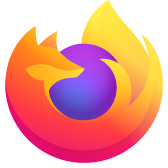 Mozilla is eating my RAM, about 80% is used by Firefox
Firefox is using about 80% of my memory. -I have the latest version of Firefox -No Extensions are Installed. When opened the same websites on chrome and Firefox, it shows Firefox is using more memory, infact my total. Websites opened: https://www.gmail.com https://adwords.google.com https://www.wordpress.org https://kretyanews.com https://www.reddit.com/ http://www.cricbuzz.com and https://support.mozilla.org These are the websites opened on chrome and firefox at same time. moreover , i tried 11 tabs on chrome. but it is using much less memory than firefox. Please see the screenshot
All Replies (4)
Chosen Solution
The more memory is used the better because it means you don't have RAM wasted. Firefox uses RAM to make its processes faster since application data is transferred much faster in RAM.
To learn more about RAM go here: https://en.wikipedia.org/wiki/Random-access_memory
If you dislike reading, you can watch this video: https://www.youtube.com/watch?v=6pp_krChw_A
There is an official article about RAM issue you can read here: https://support.mozilla.org/en-US/kb/firefox-uses-too-much-memory-ram#w_memory-troubleshooting-tools
My Firefox also uses similar amount of RAM as you can see in attached screenshot. Therefore, I assume it is the expected ram usage.
To reduce the amount of cached memory used in Firefox, go to about:memory and press "Minimize Memory Usage" button.
To be honest with you 8GB of RAM is the minimum standard nowadays. Firefox makes sure people with more RAM can utilize them. I think Firefox should auto detect how much ram a user have and adjust its RAM usage accordingly.
Modified by lordsacha
"The more memory is used the better" This is true only if the memory can be auto released when need.
The reality is firefox like to eat >6GB of my memory in my 16GB machine and refuse to release back. Minimize gc only release maybe 1~2GB ram.
Come on, I have other software to run. Often time it make my window system use all 16 GB ram, causing black screen/slowdown/software crash. I have to manually restart firefox quantum regularly to reduce the memory footprint.
If it is not that smart, please at least don't be stupid.
Modified by somebody4
Since the last update (the past few days) I've been having this issue as well. I used to be able to multitask easily but not so much anymore. The laptop fan starts running and Firefox consumes 100% of the working memory, even if I have only one window/tab open and am not actively doing anything. If I close Firefox and open it up again, it again starts gobbling up all the memory without me needing to do anything. It doesn't do this 100% of the time, but I can't predict/figure out why it does it sometimes and not others.
I already have issues with Win10 blue screens/crashing so this isn't helping any.
Modified by tehuti88
Same problem here. I am using 62.0.3 (64-bit) on windows 10 and it just using 3000 MB of Ram for only 3/4 tabs.