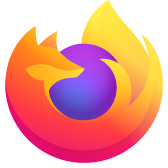 Starting with today's newly installed firefox I am unable to stop an ad block or some security setting that won't let me load page
Updated to new Firefox 57 today; all ok til I tried to open a grocery store flyer and this popped up: Oops! It looks like you are using an ad-blocker or browsing in incognito/private mode. To view your weekly ad, please exit incognito/private mode or turn off your ad blocker. I have tried to add site address on exceptions at Tracking Protections it will not allow me to add any sites. I have gone through permissions list . Thanks Bill
Updated to new Firefox 57 today; all ok til I tried to open a grocery store flyer and this popped up: Oops! It looks like you are using an ad-blocker or browsing in incognito/private mode. To view your weekly ad, please exit incognito/private mode or turn off your ad blocker. I have tried to add site address on exceptions at Tracking Protections it will not allow me to add any sites. I have gone through permissions list . Thanks Bill
All Replies (4)
Hello, if you are using Ublock Origin, click on the icon, and then the big power button to turn it off for that specific site. Let me know if this helped!
Hi, not using Ublock Thanks
If you are not using uBlock, temporarily disable your adblocker in about:addons, when you want to use it again, re-enable it from there -- if this solved your problem, mark as solution.
Tried about:addons , disabled only one on list and still no luck. Thanks for your help, I'll use Chrome or Explorer for those sites having problems opening.