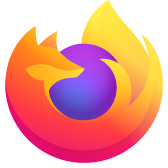 Tabs and address bar visible when watching videos in full screen
After updating to Firefox 55.0.3, all pages with full screen streaming video (not just YouTube) still show the tabs and address bar. https://i.imgur.com/UWrns8T.png I found an archived thread [https://support.mozilla.org/en-US/questions/1008899] with the same problem, but the solution provided no longer applies, there is no 'Hide Toolbars' option.
Modified by DevilSlayerDante
All Replies (4)
Hi !
Would you please try this :
Type in the address bar about:config (press Enter) (promise to be careful, if asked) Type and look for the preference : browser.fullscreen.autohide and set its value to true
Modified by DevilSlayerDante
It was the theme I've been using for over a year, Firefox 55 broke it...this is frustrating me to epic proportions.