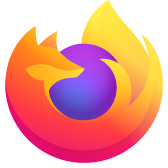 how do I suppress prompts when I enter the first letter in the task bar
when entering site info in the task bar, a list of prompts appears after entering the first letter. showing sites previously visited that begin with that letter. While I see the convenience of that for most users......I prefer not to have anyone who I allow to use my computer be seeing my search history. Deleting search history does not remove those locations from the prompts that appear from entering the first letter on the task bar. Is it possible to suppress those prompts from appearing
when entering site info in the task bar, a list of prompts appears after entering the first letter. showing sites previously visited that begin with that letter. While I see the convenience of that for most users......I prefer not to have anyone who I allow to use my computer be seeing my search history. Deleting search history does not remove those locations from the prompts that appear from entering the first letter on the task bar. Is it possible to suppress those prompts from appearing
Chosen solution
i had read that fix previously but had not tried it until u suggested it. I rebooted to be sure and the value was set to false but the same prompts still appear. thanks for the idea the shockwave issue also referenced in the response has been a problem for several weeks, hopefully this will resolve. I may have only removed one version previously
Read this answer in context
👍 0
All Replies (4)
Hi ! Would you give this a try :
Type in the address bar about:config (press Enter) (promise to be careful, if asked) Type and look for the preference : keyword.enabled and set its value to false
---
Separate issue :
Your system details show two versions of Shockwave Flash, which can cause major problems. So, please uninstall them .
Uninstaller : https://helpx.adobe.com/flash-player/kb/uninstall-flash-player-windows.html
Then re-install the latest version, which his 27.0.0.130
You can download te latest version from here : https://get.adobe.com/flashplayer/
Note : some 'extras' may be offered in the download.
Chosen Solution
i had read that fix previously but had not tried it until u suggested it. I rebooted to be sure and the value was set to false but the same prompts still appear. thanks for the idea the shockwave issue also referenced in the response has been a problem for several weeks, hopefully this will resolve. I may have only removed one version previously
Firefox 55 has four categories of data that might appear in that autocomplete drop-down. Three of the settings are under "Privacy" and one is under "Search", all on the Options/Preferences page.
Windows: "3-bar" menu button (or Tools menu) > Options
Mac: "3-bar" menu button (or Firefox menu) > Preferences
Linux: "3-bar" menu button (or Edit menu) > Preferences
or type or paste about:preferences in the address bar and press Enter
In the left column, click Search.
Make sure there's no checkmark next to "Show search suggestions in location bar results". If it's grayed but you can see that it's checked, click the checkbox for "Provide search suggestions" temporarily. Then uncheck the lower box first, and then uncheck the upper one.
In the left column, click Privacy.
Then uncheck each of the boxes in the Location Bar section (History, Bookmarks, Open tabs).
After that, you should not see the drop-down again.
Success?
Hmm, also, Firefox has a feature called Autofill which operates inside the address bar itself. This may show sites from history or, if you delete your history, it may show popular sites. If you want to disable that feature:
(1) In a new tab, type or paste about:config in the address bar and press Enter/Return. Click the button promising to be careful.
(2) In the search box above the list, type or paste URLB and pause while the list is filtered
(3) Double-click the browser.urlbar.autoFill preference to switch the value from true to false
Then you can test immediately in the address bar.