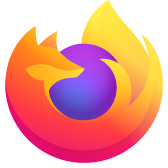 Why can't I find my AdBlockPlus button?
No matter what I do, I am unable to find the AdBlockPlus button to put on my customized toolbar or whatever. Yes, I saw the 3 year old post below and tried everything it stated. None of that works. Please advise. "Chosen Solution Follow the instruction here to open the Customize Toolbar window: https://support.mozilla.org/kb/customize-firefox-controls-buttons-and-toolbars#w_how-do-i-customize-or-rearrange-toolbar-items If the Adblock Plus icon is in the list, you can drag it to your toolbar. If it isn't shown, try going to the View menu, and clicking on Toolbars > Add-on Bar. See if the Adblock Plus icon is on the toolbar that appears. (The instructions for dragging the icon to another toolbar are in the article that I linked to.) If the Adblock Plus icon still isn't shown, try re-installing Adblock Plus from https://addons.mozilla.org/firefox/addon/adblock-plus/."
All Replies (1)
Type about:addons<enter> in the address bar to open your Add-ons Manager. Hot key; <Control>(Mac=<Command>)<Shift> A)
Select Extensions, locate the add-on. Is it activated?