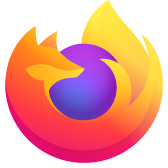 login issues
Okay, I want to use different themes, but the login for THAT is my OLD email address with a comcast.net address (vedus-woolley@comcast.net) that I DO NOT HAVE NOR HAVE I HAD SINCE AUGUST!!.. I have a mozilla log in with my current address (karenvedus@gmail.com) but the website is telling me it doesn't exist. Yet, if I do forgot password, I will lose my synced stuff on my phone and tablet!! Yet, if I try and change the email address to my current, I'm told an account with that email address already exists! catch-22. I have ONE email address that all should use
Okay, I want to use different themes, but the login for THAT is my OLD email address with a comcast.net address (vedus-woolley@comcast.net) that I DO NOT HAVE NOR HAVE I HAD SINCE AUGUST!!.. I have a mozilla log in with my current address (karenvedus@gmail.com) but the website is telling me it doesn't exist. Yet, if I do forgot password, I will lose my synced stuff on my phone and tablet!! Yet, if I try and change the email address to my current, I'm told an account with that email address already exists! catch-22. I have ONE email address that all should use
All Replies (1)
https://support.mozilla.org/en-US/kb/access-mozilla-services-firefox-accounts
The Add-ons website now uses a Firefox Account for login to be able to access certain features. Any other "Mozilla accounts" that you may have, which aren't mentioned on that page, (like your account for this support fora) aren't [yet] part of "Firefox Accounts" and those "other accounts" are completely independent from each other; i.e., any other Mozilla website.
You can't change an email address, which is used as the account username. If you currently have a Firefox Account for Sync using an email address that doesn't allow you to access email messages, you need to create another account with a "good" / current email address.
You won't lose your Firefox data from any Sync-connected device when connecting to a new account, as that data is on each device.