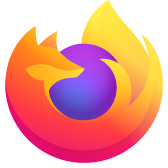 Correct password not accepted, requested password reset but not receiving reset emails
I am signed into the OLD Firefox sync with my correct password and username. I want to update to the new sync because I've got a new PC that i need to sync to and the old syn won't accept adding new units anymore. However, when I try to log in to update Firefox, it tells me that my password is wrong, which I know it isn't. I read that passwords set before 2012 may not be accepted, so I asked to have my password reset and Mozilla is supposed to send me a reset email. I've asked for the reset email multiple times, but they're never sent one (not in spam folder, I checked). Other have had this same problem, how can it be resolved? No way to email Mozilla support for help (grrr)
I am signed into the OLD Firefox sync with my correct password and username. I want to update to the new sync because I've got a new PC that i need to sync to and the old syn won't accept adding new units anymore. However, when I try to log in to update Firefox, it tells me that my password is wrong, which I know it isn't. I read that passwords set before 2012 may not be accepted, so I asked to have my password reset and Mozilla is supposed to send me a reset email. I've asked for the reset email multiple times, but they're never sent one (not in spam folder, I checked). Other have had this same problem, how can it be resolved? No way to email Mozilla support for help (grrr)
All Replies (3)
Can you log in to the Firefox account?
Also make sure that you allow cookies from the accounts.firefox.com domain
No, I cannot, despite the fact that I know I have the correct password. I have requested a password reset many times, but the email is never received, and is not going to spam folder
Also, when I try to log in to my Mozilla account on the new computer that I need to add Sync with, mt username and password don't work, and when I ask to have the password reset by email, Mozilla tells me it's an "unknown account"!