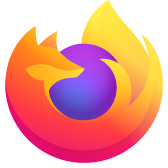 Why doesn't firefox 26.0 doesn't show download window/box!
Why doesn't Firefox 26.0 doesn't show my downloads anymore!!!!
In the last version of firefox 25.0.1 still showed the download window when using downloadhelper, now in version 26.0 I no longer see the download box. When I go to about:config my setting are as they were in version 25.0.1 but there is still no download box opening. Will this issue be fixed and or will I need will downgrade to version 25.0.1.????
Why doesn't Firefox 26.0 doesn't show my downloads anymore!!!! In the last version of firefox 25.0.1 still showed the download window when using downloadhelper, now in version 26.0 I no longer see the download box. When I go to about:config my setting are as they were in version 25.0.1 but there is still no download box opening. Will this issue be fixed and or will I need will downgrade to version 25.0.1.????
Modified by lapetite66
All Replies (20)
Firefox 26 no longer supports the old (classic) Downloads Manager window, that code has been removed and browser.download.useToolkitUI won't have effect and you can reset this pref to remove it.
So you will have to use the about:downloads or the Downloads folder in the Library page to keep tack of downloads and you can consider to open the about:downloads page in a separate window.
The Ctrl+j keyboard shortcut still opens downloads, but now it will be the new list in the Library dialog instead of the old window.
So essentially, that good and elegant feature was destroyed ? What for ?
Hi jscher2000, please read the first post on the top of this page again. Furthermore, notice the steadily increasing number of people not happy with this "new and improved feature".
Clicking that arrow in the top right corner of Firefox 26.0 only opens Download Manager window which, by the way, is still showing nothing.
Thank you for the link provided, but that guy on the blog is very much wrong when stating that this procedure: going to History, next clicking on History, Show All History, after that clicking on Downloads is somehow better than previous solution.
I totally agree with lapetite66, I could not put it better myself. Developers, take note !
I have the same problem! I tried to download a previous version of Firefox, but then Firefox automatically updates to 26.0 again....so frustrating. I think I just might go back to using Chrome
Modified by whatbird
Maybe someone will bring out a working add-on that presents something similar. Downgrading Firefox is unfortunately not a good solution.
Hi DannySheppard, I'm not here to argue about what is better or worse for any given individual. Just offering support. You asked why, and I answered your question.
The developers are unlikely to take note in this support thread, but I think it would be great if someone wants to file a bug (request for enhancement) to allow the download panel to pop up in a separate window like the old days, since even though the design is different, the main problems that people seem to be running into are accidentally exiting Firefox and cancelling downloads, and the extra click to view the progress bars. (By separate window, I mean something separate from the Library dialog so you can make it more compact and not have to widen the window when you want to work with bookmarks and history.)
Note that the Downloads folder in the Library is present since Firefox 8 (2011), so this is not a recent addition.
Only now that the new Download Manager, that uses this folder, is being used its presence can't be overlooked and because support for the browser.download.useToolkitUI pref has been removed in Firefox 26+ releases you can no longer access the classic Download Manager.
---
The Downloads folder in the Library is part of the History, so if you clear history or otherwise do not keep history then corresponding items are removed from the Downloads folder and vice verse if you remove entries in the Downloads folder then they will no longer appear in the history.
The downloads as shown in the new Download Manager and in the Downloads folder in the Library are part of the history and thus stored in the places.sqlite just like other history items.
I cant believe FF ever thought this was an improvement, it was so easy to download something and drag it onto your desktop. I am afraid this "improvement" will cause me to find another browser.
honestly i'm very disappointed by the latest mozilla choices. First the removal of the "hide tabs bar when only 1 page is open" then the "allow/disallow javascript to be exectued" option moved to about:config only (it was very useful, as a developer, to have this option in an easy to reach place), and now this. I think these are very unhappy choices. There are people who chose Firefox because it's not Chrome, but recently Firefox is becoming more and more like Chrome. Most of the people who use firefox do that because it's highly customizable, don't take the customizations away!
Hoping for an addon soon
Modified by valepu
EVERYONE,
I am sorry that; what to you will be unannounced; Firefox changes have mucked up your Firefox experience, & may well have broken your addons.
I am not trying to spoil your discussion but you are in the wrong place as has already been pointed out. However there are things that you can try to do. I will try to explain the options that may help; so sorry this is rather a long comment.
Also please note if you have a specific support request and are looking for a solution or workaround you would do better to
Open your own thread by asking your own question /question/new

If you have already read up on on this subject & scrolled through the current thread you may wish to use this link it is quicker special-link

Please follow the prompts when asking a question.
Specifically it does help to include full trouble shooting information. Note there is a green button to automate that.
If you have trouble with the green button please mention that in the new thread,

You may wish to post back in this thread afterwards but only
to confirm you have started a new thread.
and a brief comment on the actual problem.
Someone will crosslink the threads (or include the links yourself ). So that everyone may follow what happens.
---
Note
The people who answer questions here, for the most part, are other Firefox users volunteering their time (like me, and all others who have so far posted in this thread), not Mozilla employees or Firefox developers.
If you want to leave feedback for Firefox developers, you can go to the Firefox Help menu and select Submit Feedback... or use this link. (You'll need to be on the latest version of Firefox to submit feedback). Your feedback gets collected at http://input.mozilla.org/, where a team of people read it and gather data about the most common issues.
---
Forum Note
I have marked the thread escalate
The new helpdesk may get involved
(Is there an undocumented policy change regarding forum discussion scope ? )
Current official guidelines do request that all forum support requests should be in separate threads, please. (Even when on a very similar subject)
---
update Yes minor policy change, and we may expect helpdesk to weigh in on this soon.

accordingly thread tagged off-topic by myself because helpdesk will then review this. (NOT in any attempt to stop discussion, but to get more assistance and advice)
Modified by John99
How do we get back the old download window, I've done it in the past when Firefox went and f'ed up the download process.
Now they've done it again. How do we go into the settings and change it so the download window opens up like in the older version?
You can look at this mozillaZine forum thread about the "Download manager in Firefox 26":
Older threads that have been locked:
[EXT] Download Status Bar:
"Firefox used to be an excellent browser that featured a great many customization options which allowed the user to configure it to his own preferences. Sadly, things have gone very wrong with Firefox in recent years and it has become extremely unpleasant to use.
The user interface has been dumped down and is now just a clone of Chrome. Chrome is much faster, more efficient and more stable than Firefox and it's only Chrome's user interface that lets it down. However, if Mozilla are going to turn Firefox into a clone of Chrome then I may as well just use Chrome and take advantage of the extra performance it offers.
The browser is also becoming less customizable. Mozilla used to understand that every user had different preferences so they allowed the user to customize Firefox to match their work style. In recent years Mozilla have abandoned this approach and changed their attitude to, "We know what you want better than you do! We'll tell you how to use Firefox! We don't care about your opinion!"
Useful features such as the status bar and download manager have been removed entirely. This seems to be an act of pure malice and again illustrates Mozilla's "We know best!" attitude. They don't care that some users found these features useful, they instead want to dictate to users how they should use Firefox.
Instead of destroying the user interface and removing useful features I'd much rather Mozilla focused on improving Firefox's stability and reducing its memory footprint. However, it seems they have no interest in improving the browsing and only want to make it worse.
Mozilla's arrogance and incompetence has destroyed a once great piece of software. With such a terrible attitude towards their users it's little wonder that Firefox's market share is in rapid decline. I myself have run out of patience with Mozilla and will be looking for an alternative browser.
RIP Firefox."
By RandolfS
Maybe that addon help something: https://addons.mozilla.org/ru/firefox/addon/download-panel-tweaks/ (install it, go to it's settings from addons menu, choose "downloads open in window") P.S. Firefox goes from bad to worse (the same I want to say to Yandex team - your new Visual Bar is a clump of mud)
---
edit: adding general link ~J99
Modified by John99
The older window was nicer as it took up much less territory on the screen. Not a big deal as you can resize the window. However nice functions like the add-on Clean and Close are missing.
Another thing with the old window was you were able to close Firefox and the window and downloads would continue and close on its own when done. Prior to v26 with the new download manager the downloads would stop. Now you it asks you if you want to stop the downloads before closing. A few steps backwards IMHO.
We'll just have to wait until somebody makes a "Classic Download Window" add-on.
Modified by glomax
Just found out they removed the old UI from the browser.
Worse and worse decisions Mozilla keeps making.
If people wanted to use Chrome, THEY'D USE CHROME. Why the @#%( do you think people use Firefox? TO USE FIREFOX, NOT CHROME!
Seriously; this constant homogenization just BOGGLES my mind.
Once Australis hits the public stable release, I'm completely done with Firefox.
Anyway, here's an addon recently created to get back the old download window: https://addons.mozilla.org/en-US/firefox/addon/downloads-window/
Has issues, but at least it's not bringing up the library anymore.
Alternatively, you can switch to Palemoon, which I've recently done: http://www.palemoon.org
Has a whole bunch of legacy features Mozilla have either removed or changed in the last few revisions.
Modified by DAOWAce
I've been trying to find a workaround to get the download window back to how it used to be but so far I haven't come up with any acceptable solution. As far as I can tell, with Firefox 26 they removed the ability to use the good download manager, forced a significantly worse replacement and aren't allowing much in the way of customization to change it. Basically, they're taking another step towards becoming Chrome.
I've tried the two workaround add-ons in this thread; the "Downloads Window" add-on and the "Download Panel Tweaks" add-on but they are both imperfect solutions. With the Downloads Window add-on it at least opens a new window for downloads instead of being hidden away and requring three clicks or a hotkey to open the full list, but the window size and position always revert to the same tiny box every time it's closed and opened again and it has several bugs.
Download Panel Tweaks seems to keep the size and position but doesn't open in a new window, you have to click the arrow in the toolbar to open it, which is one of my biggest gripes about the Download Manager in FF26.
Also, none of these support a Firefox download add-on called "Download Panel" that I've used for years and provides extra information about the downloads which I've found very useful (download start time, end time, exact url of download, listing the size of the download in bytes, listing the folder it's saved in etc).
I took screenshots of each of the different download windows for comparison, using an older version of Firefox Portable in order to get the top two download windows - they're attached below.
I'd really love to get the download window in the top right back again -- a window that opens automatically in a new window when there's a new download, has the extra information shown at the bottom from the Download Panel add-on, and isn't a part of the "Library" window. Is there any way at all to do this with Firefox 26 or will I have to downgrade?
Hi alltoooften, the Downloads Window extension seems to be under active revision, so you might be able to persuade the developer to incorporate some or all of the Download Panel information.
(I've looked at some of these add-ons and the programming is definitely over my head.)