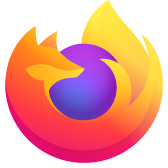 change security key
can change security key on router but don't know where to change on internet connection so that firefox works properly to connect
can change security key on router but don't know where to change on internet connection so that firefox works properly to connect
All Replies (3)
Normally, Firefox uses your Windows network connections. If you have an icon for your wireless connection on the Task Bar (in the Notification Area near the clock in the lower right), you usually can click that to open the settings.
Otherwise, from the Windows 7 Start menu, go to Control Panel, and then Network and Sharing Center, which is in the Network and Internet group (if you view the control panel by category). Can you find where to change the key?
I can change the key in the router but if I change it I can't access the internet what do I do?
You need to edit your wi-fi connection settings in Windows. Please see my earlier post about how to access those settings.