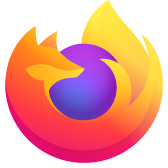 my facebook candy crash can't play~
i use mozilla to open my facebook everyday~before i also can play facebook games at all~buy this fewsdays why my candy crush saga can't play anyway??other games can play~only this candy can't play...can help me~
i use mozilla to open my facebook everyday~before i also can play facebook games at all~buy this fewsdays why my candy crush saga can't play anyway??other games can play~only this candy can't play...can help me~
All Replies (1)
When you have a problem with one particular site, a good "first thing to try" is clearing your Firefox cache and deleting your saved cookies for the site.
(1) Bypass Firefox's Cache
Use Ctrl+Shift+r to reload the page fresh from the server.
Alternately, you also can clear Firefox's cache completely using:
orange Firefox button (or Tools menu) > Options > Advanced
On the Network mini-tab > Cached Web Content : "Clear Now"
If you have a large hard drive, this might take a few minutes.
(2) Remove the site's cookies (save any pending work first). While viewing a page on the site:
right-click and choose View Page Info > Security > "View Cookies"
Alt+t (open the classic Tools menu) > Page Info > Security > "View Cookies"
In the dialog that opens, you can remove your Facebook cookies. Not sure this will remove cookies set by the Candy Crush site.
Then try reloading the page. Does that help?