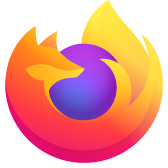 Hi, I cannot download a *diagcab link using the direct link. The link is http://www.sony-asia.com/support/resources/en_AP/SVC-AP-00000004.diagcab
Hi, I cannot download a *diagcab link using the direct link. The link is http://www.sony-asia.com/support/resources/en_AP/SVC-AP-00000004.diagcab
All Replies (4)
Can't you right-click the link in your post and use Save Link as to save the file?
The server sends the file as Content-Type: text/plain, so Firefox will open the file in a tab if you left-click.
You can still use Save Page as in such a case to save the file to your computer.
Hi Cor-el,
Thank you for your quick reply.
Yeah, it works when I use Save Link option. But why does the direct link works in Internet Explorer but not in Firefox?
I want to understand why it happens. Is it only true for *.diagcab files? I have tried other links like direct link to open/save *.EXE file but it works.
Please advise.
Thank you for the help.
This is caused by the server not being set up correctly.
IE does content sniffing and decides to do its own thing if it doesn't look like an HTML file or other code that can be rendered.
Firefox is a multi-platform application and thus would need considerably more effort.
Firefox always obeys the MIME (content) type as send by the server and in this case text/plain is received and that causes the file to get displayed in a browser tab.
In such a case you will have to save the file via other ways like I wrote above.