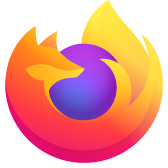 Firefox blocking resource request from localhost
I am developing a site on my local machine using using tomcat and MySQL v5.5.24. Site works fine on Chrome, however firefox and IE are blocking javascript consistently for 20 secs on page onload. Every page on firefox from localhost minimum takes 20secs to load for different resources (css/js/image) . Other sites works fine though on firefox.
Same page when loaded using Chrome is loading under 1sec.
I am developing a site on my local machine using using tomcat and MySQL v5.5.24. Site works fine on Chrome, however firefox and IE are blocking javascript consistently for 20 secs on page onload. Every page on firefox from localhost minimum takes 20secs to load for different resources (css/js/image) . Other sites works fine though on firefox. Same page when loaded using Chrome is loading under 1sec.
All Replies (3)
Are you using any proxy ?
A good place to ask advice about web development is at the MozillaZine "Web Development/Standards Evangelism" forum.
The helpers at that forum are more knowledgeable about web development issues.
You need to register at the MozillaZine forum site in order to post at that forum.
i don't think so. I tried on different network and laptops but same result. How to check for proxy settings?