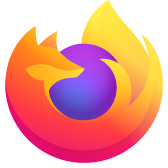 different sites are getting opened automatically in a new tab, one at a time , at times. i have not clicked any of those links... pls help. example: http://www.financedtricks.com/index.php/real-estate
a new tab opens, loading these web sites, sometimes when am going through some other website without even clicking on any link of the website being opened
a new tab opens, loading these web sites, sometimes when am going through some other website without even clicking on any link of the website being opened
All Replies (2)
It would seem that your computer has been infected by some form of malware.
I would advise finding a reputable anti-virus and firewall for your computer and letting it run a scan while disconnected from the internet. Personally I use a combination of ZoneAlarm Extreme Security and AVG Anti-virus. I also use a well known preventative software called Spybot Search & Destory which is helpful to protect you from visiting dangerous sites or being harassed by advertising.
If you have tried an anti-virus program and still have this issue please let us know.
~Ducklz