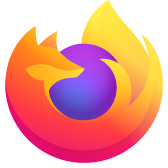 When I am using https connexion is fast, but when using http connexion is so slow and cannot load all images for example. By the way, with https I cannot acces iframe on facebook. Thanks in advance if you can help. Best regards, Alain
https: - connection is fast - cannot access iframe on facebook
http: - connection is very slow - cannot load all images in website (facebook for example)
https: - connection is fast - cannot access iframe on facebook http: - connection is very slow - cannot load all images in website (facebook for example)
All Replies (1)
A possible cause is security software (firewall) that blocks or restricts Firefox or the plugin-container process without informing you, possibly after detecting changes (update) to the Firefox program.
Remove all rules for Firefox and the plugin-container from the permissions list in the firewall and let your firewall ask again for permission to get full unrestricted access to internet for Firefox and the plugin-container process and the updater process.
See:
---
Start Firefox in Diagnose Firefox issues using Troubleshoot Mode to check if one of the extensions or if hardware acceleration is causing the problem (switch to the DEFAULT theme: Firefox/Tools > Add-ons > Appearance/Themes).
Don't make any changes on the Safe mode start window.
---
If you (or an extension) made changes to other network.http prefs like enabling HTTP pipelining (network.http.pipelining) then reset user set (bold) network.http prefs via the right-click context menu on the about:config page to the default value.