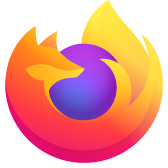 I cant get the password saved function to come up on certain web sites
When I go into certain web sites that saved my user name and password in the past as of 10.0 firefox I cannot get this to come up I tried to uninstall firefox and reinstalling without success. I went into passwords and the site I had saved prior is no longer there and I could not manually add to the password site under security tab. Is there a way to go to the site and click something to re-enable this on a MacBook Pro running MAC OS X? Thanks for any help and if this cannot be done how can I go in and unistall program and reinstall to get this to function. I tried the drag to trash and restart on the mac and when I reinstall everything is still there like it was before uninstalling. Thx! Terry
When I go into certain web sites that saved my user name and password in the past as of 10.0 firefox I cannot get this to come up I tried to uninstall firefox and reinstalling without success. I went into passwords and the site I had saved prior is no longer there and I could not manually add to the password site under security tab. Is there a way to go to the site and click something to re-enable this on a MacBook Pro running MAC OS X? Thanks for any help and if this cannot be done how can I go in and unistall program and reinstall to get this to function. I tried the drag to trash and restart on the mac and when I reinstall everything is still there like it was before uninstalling. Thx! Terry
All Replies (2)
Hey kd4fpt,
You can also remove the cookies from that site to make the site forget you if you've created a remember me cookie by going to Tools > Options > Privacy > Cookies: "Show Cookies" For whatever reason you might have accidentally told Firefox to not remember information from that site.
Hopefully this helps!
Hey Matt, sorry I should have written that I tried that as well. I can go into a site that I use at work and when I start typing I get the box with autofill but this box does not have the correct info and I cannot add to that box and as I cannot do that it will not save my passwords as it has in the past. I can go in and see the fill in for that page under passwords but I cannot add to that logon. Does that help or make it worst. Thanks for any help.