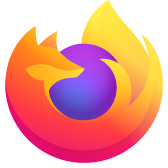 Tried to upgrade to 10, get message to restart to complete prvious upgrade. Rebooting makes no difference
downloaded and ran upgrade to ver 10. Your computer must be restarted to complete a previous upgrade. Have reboted numersous times but still get message and cannot open Firefox. Tried to uninstall Firefox using Control Panel but get same message
downloaded and ran upgrade to ver 10. Your computer must be restarted to complete a previous upgrade. Have reboted numersous times but still get message and cannot open Firefox. Tried to uninstall Firefox using Control Panel but get same message
All Replies (4)
Hi AlanOSWW,
Usually the only reason it will ask you to reboot is if there is a file that must be modified that the updater doesn't currently have access to. You should try running the Firefox program once as Administrator:
Right-click the icon and choose Run as Administrator
If that doesn't help then do a clean reinstall.
Download a fresh copy of Firefox from the Mozilla download page and save the file to the desktop.
Uninstall your current version of Firefox and remove the Firefox program folder before running the new installer.
Run installer
Remember that you don't want to remove personal data when uninstalling. That way you'll still have your personal information.
Hopefully this helps!
Modified by Matt_G
Unfortunately running unistall still brings up the reboot message
This fixed it for me- one simple file deletion:
http://kb.mozillazine.org/Browser_will_not_start_up#Computer_must_be_restarted_message_after_Firefox_upgrade
If you see a message similar to Your computer must be restarted to complete a previous upgrade of Firefox after a major update (e.g., from Firefox 3.6 to 8.0) and restarting the computer doesn't help: On Windows, open the Mozilla Firefox installation directory (e.g., C:\Program Files\Mozilla Firefox or, on 64-bit Windows, C:\Program Files (x86)\Mozilla Firefox) and delete the file "firefox.exe.moz-upgrade", if found. Alternately, do a clean reinstall (use another browser to download the Firefox installer ) and, after first removing the Mozilla Firefox installation directory, reinstall Firefox).
Thanks for your suggestions; have tried both but still getting restart message