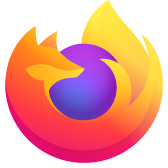 can't add a search to the search bar
Adding search engines Through the Search Engines Manager
> In the Search Engines Manager, you can add new search engines that have been released for use with Firefox.
>> To open the Search Engines Manager, click the search engine icon and select Manage Search Engines.... >> To add a search engine, click Get more search engines.... The Mozilla Add-ons Search Engines page is displayed.
I tried this; 124 pages of search engines, and i had to skip 3 pages at a time to get to 'P', only to find the search engine i wanted wasn't listed. Why can't 'A', 'B', 'C' etc be listed so that you may skip to the 1st letter that you're looking for?
>> To add one of the displayed search engines...
> While visiting a website
>> Some websites offer search engines that you can add to Firefox. These search engines are specific to the website.
>> To add the site-specific engine, open the search engine list and select Add "YouTube Video Search". >> The search engine appears in the search engines list.
This didn't work. what's so difficult about just "Add a search provider" > "Enter address of search provider"? i've used this in firefox previously, and it took 30 secs, so far i've spent 20 min trying to add a search provider, and still no dice.
miked
Adding search engines Through the Search Engines Manager > In the Search Engines Manager, you can add new search engines that have been released for use with Firefox. >> To open the Search Engines Manager, click the search engine icon and select Manage Search Engines.... '''>> To add a search engine, click Get more search engines.... The Mozilla Add-ons Search Engines page is displayed.''' I tried this; 124 pages of search engines, and i had to skip 3 pages at a time to get to 'P', only to find the search engine i wanted wasn't listed. Why can't 'A', 'B', 'C' etc be listed so that you may skip to the 1st letter that you're looking for? >> To add one of the displayed search engines... > While visiting a website >> Some websites offer search engines that you can add to Firefox. These search engines are specific to the website. '''>> To add the site-specific engine, open the search engine list and select Add "YouTube Video Search". >> The search engine appears in the search engines list. ''' This didn't work. what's so difficult about just "Add a search provider" > "Enter address of search provider"? i've used this in firefox previously, and it took 30 secs, so far i've spent 20 min trying to add a search provider, and still no dice. miked
All Replies (1)