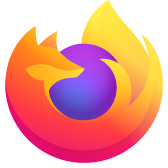 What are the odd lines on the header bar of Firefox for Mac 10.6.8?
Occasionally, FF gets these odd, jagged lines in the header bar. Hard to explain: https://skitch.com/dancapistan/gtu4g/firefox-lines The lines seem to be different in shape and color each time. When I restart FF, the lines go away for a time.
All Replies (4)
I have Firefox 9.0.1 and Mac OS X Snow Leopard 10.6.8. I have also had the problem of errors in the Firefox graphic user interface (GUI) that appear as jagged lines and pixels over the title bar, back and forward buttons, over words in the address bar and in the Google search box, and over tabs. If I continue to use Firefox when this happens, Firefox and the Mac OS will freeze within a minute or two. I then have to shut down the computer and restart, as I can not Force Quit Firefox from the Firefox dock icon or from the Apple menu icon at the left of the Mac OS menu bar, which is at the top of the screen. I have not tried the Command + Option + Escape keyboard combination yet to see if this will bring up the Force Quit window.
I have used Firefox for years and never had problems like this before. Firefox 3.6 on Mac OS X Tiger 10.4.11 was stable. I recently upgraded to Snow Leopard 10.6.8 and Firefox 8, which had the same problems as Firefox 9. To make sure that the problem was not an OS upgrade issue, I erased and formatted my hard drive and did a clean install of Snow Leopard, but Firefox 9 is still apparently unstable. I have not noticed similar problems with iTunes, iPhoto, iMovie, Pages or Safari, but I do not use these applications as heavily. For a short while, I tried Firefox 3.6 on Snow Leopard, and it seemed to be stable, without the problems of Firefox 8 & 9. If I continue to have problems with Firefox 9, I plan to go back to Firefox 3.6 for a longer period to see if it remains stable.
The last time Firefox froze my whole Mac OS X Snow Leopard 10.6.8 system, I tried the Command + Option + Escape keyboard combination to see if this would bring up the Force Quit window, and this did not work, either. I've now downgraded to Firefox 3.6.25 to see if this version remains stable.
To clarify, I do not have problems with stability. (Sure, sometimes FF crashes, but not related to this.) I simply have the lines, and I wonder what causes them.
I've been running Firefox 3.6.25 on Mac OS X Snow Leopard 10.6.8 for a couple of weeks now, and I've had none of the problems that I was having with Firefox 8 and 9. Firefox 3.6.25 has not had any odd errors in the graphic user interface (GUI) or freezes or crashes.