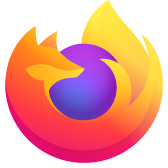 I cant access Facebook.com and twitter.com and the other websites can be accessed
I Cant access Facebook and twitter.com but i can access other websites
I Cant access Facebook and twitter.com but i can access other websites
All Replies (1)
Clear the cache and the cookies from sites that cause problems.
"Clear the Cache":
Tools > Options > Advanced > Network > Offline Storage (Cache): "Clear Now"
"Remove Cookies" from sites causing problems:
Tools > Options > Privacy > Cookies: "Show Cookies"
See:
---
Do a malware check with some malware scanning programs.
You need to scan with all programs because each program detects different malware.
Make sure that you update each program to get the latest version of their databases before doing a scan.


See also: