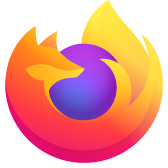 there is no manage account button under the sync tab
there is no manage account button under the sync tab under options on both my PC's (laptop and Desk top) windows 7 OS
there is no manage account button under the sync tab under options on both my PC's (laptop and Desk top) windows 7 OS
All Replies (1)
Hi!
Have you set up the account in your desktop? Can you describe what do you see? I believe that you haven't set up your Sync account yet and what do you get in the Sync tab is a "Set up Sync account".
Take a look to this article and let me know if it helps: How do I set up Sync on my computer?
If this is not what is happening to you it would be great if you can share a screenshot or at least a description of what you get.