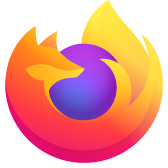 everytime I start Firefox I get the tab https://www.mozilla.com/en-US/plugincheck/ How can I get rid of it?
Starting today every time I start Firefox I get an additional tab for page https://www.mozilla.com/en-US/plugincheck/ I don't know how it got added to my startup of Firefox but it is not in my home page setup.
All Replies (2)
This started 2 days ago for me and haven't found a way to turn it off.
Thanks, that did the trick. Here's what I did.
1) Went into about:config and looked at the plugins.update.notifyUser listing and saw that it was already on False. I changed it to True and then back to False. Also, the URL that is below it, I deleted the URL.
2) Went into Windows Program Manager and uninstalled the Viewpoint Media Player.
3) Went back into FireFox and selected Tools and Addons and disabled the MetaStream 3 Plugin.
Restarted the PC, and now it's back to normal where it open opens one tab with the about:blank.