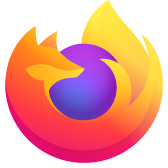 I am running Firefox 3.6.16 in a linux environment. I get an error telling me the a page cannot be displayed because java is not supported. How do I get java supported.
specifics. Firefox 3.6.16
java version "1.6.0_24" Java(TM) SE Runtime Environment (build 1.6.0_24-b07) Java HotSpot(TM) Server VM (build 19.1-b02, mixed mode)
The error: "This module requires java to function, but your browser does not support java." How do I get the browser to recognize java? Any help will be greatly appreciated.
Thanks Tom
specifics. Firefox 3.6.16 java version "1.6.0_24" Java(TM) SE Runtime Environment (build 1.6.0_24-b07) Java HotSpot(TM) Server VM (build 19.1-b02, mixed mode) The error: "This module requires java to function, but your browser does not support java." How do I get the browser to recognize java? Any help will be greatly appreciated. Thanks Tom
All Replies (1)