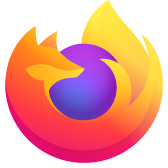 413 request entity too large
Able to open pages on Safari but on firefox this appears. How can I fix this error. - 413 request entity too large
Able to open pages on Safari but on firefox this appears. How can I fix this error. - 413 request entity too large
All Replies (1)
This issue can be caused by corrupted cookies.
Clear the cache and the cookies from sites that cause problems.
"Clear the Cache": Tools > Options > Advanced > Network > Offline Storage (Cache): "Clear Now"
"Remove the Cookies" from sites causing problems: Tools > Options > Privacy > Cookies: "Show Cookies"