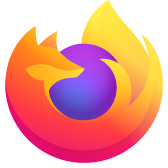 How do I speed up firefox. It loads very slow compaired to others
Firefox is very slow to load and slow bringing up web sites. I have cleared all stored items, still very slow
This happened
Every time Firefox opened
== After using the program for several months
Firefox is very slow to load and slow bringing up web sites. I have cleared all stored items, still very slow == This happened == Every time Firefox opened == After using the program for several months
All Replies (3)
You can speed up Firefox by tweaking some of the about:config settings from within Firefox. Here is the link
It is better not to use such tweaks and leave the prefs at the default values. Not all servers support pipelining and if you increase the number of connections to a server then you can get banned by admins who do not like that. The defaults are chosen not to cause issues.
If Firefox is slow with the default settings then something else is wrong. See http://kb.mozillazine.org/Error_loading_websites
The slowness has only happened with this latest version and seems to be because plugin-container.exe hogs the memory.