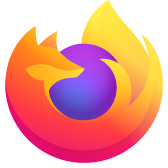 lost screenshot icon
screenshot icon does not appear on customize toolbar
screenshot icon does not appear on customize toolbar
All Replies (1)
Did you try to click Restore Default on the customize page?
Do you see "Take Screenshot" if you right-click on a webpage?
Make sure that Screenshots isn't disabled.
You can check these prefs on the about:config page (both should be false).
extensions.screenshots.disabled = false
screenshots.browser.component.enabled = false
Taking screenshots can also be disabled via a policy (see about:policies).
You can open the about:config page via the location/address bar. On the warning page, you can click "Accept the Risk and Continue" to open about:config.