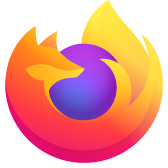 Tab Groups replacement app
Does anyone out there know of a replacement for the Tab Groups replacement app? I have not updated Firefox past the v.55 only because I don't think it would work w/ any newer versions. I have found this to be the very best app I have ever used as I need to do a lot of research online and need something that will show all the windows and tabs on one page so I can easily go back and forth to a particular group quickly. Without this, I would have to spend hours finding the info and would only have one window in which to work. Ideally, a replacement would be able to use all the window/tab info I now have. Is there some way I could use this in some sort of legacy mode? I have several legacy apps, but can't readily recall how to do so. I think I tried this w/ the Tab Groups app and it didn't work, but am not certain. Suggestions much appreciated! Thanks, Wolfgang
Does anyone out there know of a replacement for the Tab Groups replacement app? I have not updated Firefox past the v.55 only because I don't think it would work w/ any newer versions. I have found this to be the very best app I have ever used as I need to do a lot of research online and need something that will show all the windows and tabs on one page so I can easily go back and forth to a particular group quickly. Without this, I would have to spend hours finding the info and would only have one window in which to work. Ideally, a replacement would be able to use all the window/tab info I now have. Is there some way I could use this in some sort of legacy mode? I have several legacy apps, but can't readily recall how to do so. I think I tried this w/ the Tab Groups app and it didn't work, but am not certain. Suggestions much appreciated! Thanks, Wolfgang
All Replies (8)
Looks pretty good at first reading, esp. as it seems able to use my existing groups info. I'll give it a try this weekend and let you know the results. Thanks! W
Hi Wolfgang, to avoid disturbing your current installation, you can install the Firefox Developer Edition (FDE) alongside regular Firefox and test the add-on there. It will have completely its own data files in a separate profile folder and provide a clean test, assuming you do not sign in to your Firefox Account in FDE. See: https://www.mozilla.org/firefox/developer/
You folks are amazing! Too back the MS criminal cartel doesn't have you folks working w/ them. Naa, that could be considered "customer service" (which they would have to look up in a dictionary as they seem to have no concept of this outrageous idea!) and not just being a bid wad of spyware. They won't even let you delete their Edge virus. I can do it, but w/ each update it installs again. Thanks again; I will try these solutions out over the weekend. Wolfgang
Installed the developer version and added the extension mentioned above. Thanks, guys!
However, while I was continuing to get things setup correctly, I got the spyware screen attached. My mouse would not work and I had to shut FFD down w/ Taskmaster. I had a similar thing happen earlier this year and it is most definitely a scam! I don't know if it came in w/ the Drive4ik extension or FFD as it happened after I installed the extension. I can't start up FFD to try and remove the Drive4ik extension or anything else as it goes straight to the spyware screen and locks up. XXX problem! Suggestions, uninstall FFD and start over?
I cannot find a way to show the top menu bar w/ File, Edit, View, etc. Suggestions?
I cannot find a way to import the tab info/group from my old version of FF, just from one of the other browsers (Explorer, I think) that I only use if FF does not work. Any suggestions on how to get them into the developer version?
Thanks and good luck on finding out how to get rid of that d*** spyware screen! Wolfgang
That looks highly suspicious as MS or Mozilla would never ask you to call a number.
You can do a malware scan just to be sure.
You can find the install location of a specific extension in the extensions.json file in the profile folder. You can open the extensions.json file in a Firefox tab and search for this extension. The path field lists its install location.
Try to start Firefox in Troubleshoot Mode to see if that works.
Windows: hold down the Shift key while starting Firefox
Mac: hold down the Options key while starting Firefox
For future reference, if the page forced fullscreen, and Esc doesn't return the toolbar, or if moving the mouse or pressing Alt+F (to drop the File menu) triggers fullscreen again, you can try opening a new tab with Ctrl+T or a new window with Ctrl+N or simply close the bad tab using Ctrl+W (but if it's the only open tab, it may be restored when you restart Firefox).
Thanks again for all the help, esp. using the Developer Edition! W/o that I might have upgraded my existing FFs and then have possibly been zapped w/ that !@#$%! Web Space Inc. ransomware/IP hijacker bunch of jackals. Be careful, there are very good even down to the MS logo and websites that look like the real thing, but the addresses are different. As advised by one of the folks, I ran all of the anti everything programs and the virus in the Developer Edition now seem to be virus-free! One of them found several HUNDRED malware of various types and and removed over 5,200 tracking cookies! Absolutely amazing! And I did notice an increase in computer performance. The one from the MS criminal cartel would not run as it said it was no longer supported, typical MS "support". Have a great weekend folks, Wolfgang