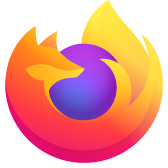 Incorrect OS listed on Firefox
Hi I am using Win11 OS but Firefox has me listed as using Win10 OS, so how can I update that information? TIA Doug
Hi I am using Win11 OS but Firefox has me listed as using Win10 OS, so how can I update that information? TIA Doug
All Replies (5)
The NT kernel version on Windows 11 is the same as Windows 10 because it is based on the same kernel, hence the NT 10.0 in the Firefox UserAgent.
Hi I got a notice from Firefox saying I should update my Win11 OS to the latest browser version and was then required to go through a more complicated update procedure than usual but was not then informed as to which new browser version my PC may have been updated to and then noticed Firefox still has me listed as using a Win10 OS. And so, I am left to guess as to whether my browser got updated or not and to which browser version it would be. I thank you.
Hi James,
I thank you!
When I earlier tried to update my Firefox browser I could only get to version 113 on Win10 but I was expecting to get to version 114. Now, however, I am on version 114 and it is still being listed as on Win10 but I understand your explanation about how Win10 and Win11 share the same NT 10.0 kernel.
Great! – Doug