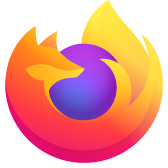 I need to remove the cache & cookies of a single website but not the website itself
I need to remove the cache & cookies of a single website but not the website itself
I need to remove the cache & cookies of a single website but not the website itself
All Replies (2)
To remove the cache and cookies of a single website without affecting the website itself, you can follow these steps:
Open your web browser (e.g., Chrome, Firefox, Safari). Access the browser's settings or preferences. You can usually find this option in the menu or by clicking on the three dots or lines in the top-right corner of the browser window. In the settings or preferences, locate the section related to privacy or browsing data. Look for an option that allows you to manage cookies or browsing data. The name and location of this option may vary depending on the browser you are using. Click on the option to manage cookies or browsing data. It will usually open a new window or tab. In the cookie or browsing data management window, you should see a list of websites that have stored data on your browser. Look for the specific website for which you want to remove the cache and cookies. Once you find the website, there may be a button or an option next to it that allows you to remove the data associated with it. Click on that button or select the option. Confirm the deletion of the cache and cookies for the selected website if prompted. Close the settings or preferences window and continue using your browser. By following these steps, you will clear the cache and cookies of the specific website you want while leaving the rest of your browsing data intact.
What website data do you want to keep ?
Note that clearing the cache is all or nothing, you can't limit this to a single host.
See also: