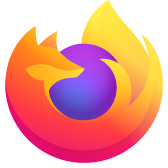 When you cannot solve a problem present with present version of Firefox, why can't you revert to previous version that did not have that problem without losing your profile?
All Replies (4)
https://wiki.mozilla.org/Firefox/CommandLineOptions
As the link explains: "Firefox 67's downgrade protection prevents accidentally starting Firefox in a profile running a later version of Firefox. Depending on changes between the two versions, some files in a profile may not be downwards compatible."
However if you don't mind taking a chance, you can override this protection and force Firefox to use the current profile by launching Firefox with the "-allow-downgrade" commandline option.
If you are unsure how to do this then the link explains how.
But whatever you do, backup your data locally before attempting this. For information on backing up your data see: https://support.mozilla.org/en-US/kb/back-and-restore-information-firefox-profiles
Modified by TechHorse
I have edited my post to add the recommendation that the current profile be backed up before it is used in an older Firefox, just in case the downgrade causes data loss.
Can you clarify on what problem you have that you want to downgrade ?