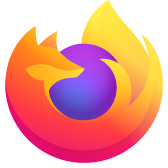 You have an update waiting for me but I am not able to add anything to my computer as it might affect my file of Aperture with such a request might remove Aperture so need you reassurance it wont do that. Thanks
by assuring me that an update will not remove my Aperture file with Apple which I cannot afford to let happen. THanks
by assuring me that an update will not remove my Aperture file with Apple which I cannot afford to let happen. THanks
All Replies (4)
You will have to define what your referring to "file of aperture" problem is?
Why have you not replied to my request but the answer you gave does not answer my question and your question assures me you do not understand what is going on. You interfered with my emails and I want to know why and what compensation you will be paying as well as an apology.
You have abused your position in interfering with my emails to certain newspapers for an unknown reason and I want an explanation immediately as you have dragged this out for too long already and I need compenstaion for your abuse of your position plus an apology, forthwith. The person who replied does not understand what he/she requested after my having supplied what action you took without my permission.