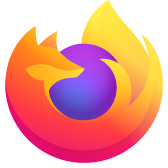 printing disclosures from listing such as property disclosure
when trying to print property disclosure from listing where says to view document has private and can not get changed to public therefore will not print property disclosure etc
when trying to print property disclosure from listing where says to view document has private and can not get changed to public therefore will not print property disclosure etc
All Replies (1)
Could you explain this problem in more detail: can you view the information on screen -- after which it can't be printed out? Or can you not even view the document at all because it is private?
Assuming you can view the document normally and the problem is with printing:
Does Firefox or the page pop up an error message when you print, or does the content in the preview show that the real text was replaced by a message saying the page won't let you print?