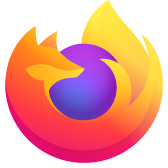 why has my browser decided that my searches should be done in the address bar. I never do searches from the address bar. please change that or tell me how to go back to searching in the search bar instead of the address bar
bold textwhy has my browser decided that my searches should be done in the address bar. I never do searches from the address bar. please change that or tell me how to go back to searching in the search bar instead of the address bar
'''bold text'''why has my browser decided that my searches should be done in the address bar. I never do searches from the address bar. please change that or tell me how to go back to searching in the search bar instead of the address bar
All Replies (3)
You can set keyword.disabled = false on the about:config page to prevent using the location bar for searches. You can still initiate a search via '@'.
You can open the about:config page via the location/address bar. On the warning page, you can click "Accept the Risk and Continue" to open about:config.
In fact, i have tried about a dozen tips offered by various people, on different websites, and none of those could accomplish this, seemingly, simple task: 'navigate back to the CURRENT search bar'.
But, i discovered a workaround ! It is very clunky; however, it does the job and avoids the mouse.
Press 'Tab' four times and press 'right-arrow'. You will find your cursor has moved to the end of the text in 'the CURRENT search bar'.