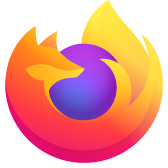 Manage extension shortcuts in Firefox Mouse wheel/drag
Hi! I want to customize controls like explained here: https://support.mozilla.org/en-US/kb/manage-extension-shortcuts-firefox How do I bind mouse wheel up/down? Or ctrl + mouse drag left for example?
All Replies (3)
That would be with your Mouse driver software to customize controls. Firefox only has standard default settings for those options.
I dont see how it would be mouse driver software. Firefox can already detect mouse wheel - otherwise scrolling web pages up or down would be impossible, so nothing to do with mouse driver here. question is more about what I need to write in this input pox to bind mouse wheel up/down.
Do you mean special gestures or merely pressing modifier key and rotating the mouse wheel ?
Holding down Ctrl plus dragging selected text with the mouse would be a copy action. Actions for rotating the mouse wheel are set via mousewheel.with_*action prefs on the about:config page.