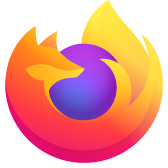 cannot forward webpage from firefox
When trying to forward a web page, my icloud contacts don't appear. Windows 11. They do show in Outlook
When trying to forward a web page, my icloud contacts don't appear. Windows 11. They do show in Outlook
All Replies (2)
Here are the steps you can try to solve the problem on Firefox:
1)Open Firefox and click on the menu button (three horizontal lines in the upper right corner). 2)Click on "Options" and select "Privacy & Security" from the left-hand side menu. 3)Scroll down to the "Permissions" section and click on "Settings" next to "Address Bar." 4)Make sure that "Use a search engine to provide search suggestions" is checked. 5)Close the "Settings" tab and restart Firefox. 6)Try forwarding a web page again and see if your iCloud contacts now appear.
If the above steps don't work, you can also try disabling any extensions or add-ons you have installed that may be interfering with the contact list, and clear your cache and cookies.