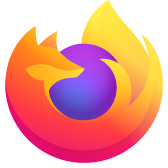 Secure connection failed
I have an issue with connecting to firefox . I tried clearing cache and proxy settingsbut no use please help me
Note: Other browsers working fine.
I have an issue with connecting to firefox . I tried clearing cache and proxy settingsbut no use please help me Note: Other browsers working fine.
All Replies (3)
Hi Thanks for your reply but this doesnt solve my problem. My problem is that my firefox browser is not connecting to any website i want not even google.I tried deleting the cache and changing the proxy setting to no proxy nothing happend. I can use chrome normally this problem only on firefox. chrome://global/content/neterror/supportpages/connection-not-secure.html I already check this article but doesnt solve my problem.
If anyone has another solution please help.
Are you using a proxy or VPN?
You can check the connection settings.
Settings -> General -> Network: Connection -> Settings
If you do not need to use a proxy to connect to internet, select "No Proxy" if "Use the system proxy settings" or one of the others do not work properly.
See "Firefox connection settings":
Boot the computer in Windows Safe Mode with network support to see if that has effect.