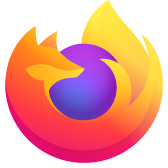 Data Breach
I received 3 mails tonight that said:
Search results for your [edited from public] @frii.com account have detected that your email may have been exposed. We recommend you act now to resolve this breach.
I am checking to see if these 3 emails are legitimately from Firefox and if this has occurred, how do I act to resolve this breach??
And how do I check the status without clicking on the link in the 3 emails - or is it safe to click on the links to find out more information about the possible data breaches??
Thank you [email removed from public]
I received 3 mails tonight that said: Search results for your [edited from public] @frii.com account have detected that your email may have been exposed. We recommend you act now to resolve this breach. I am checking to see if these 3 emails are legitimately from Firefox and if this has occurred, how do I act to resolve this breach?? And how do I check the status without clicking on the link in the 3 emails - or is it safe to click on the links to find out more information about the possible data breaches?? Thank you [email removed from public]
Modified by James
All Replies (1)