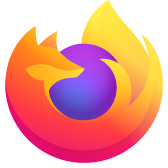 Disable Firefox context menu?
Basically.
I see a lot of options on how to disable Javascript context menus on sites, for purpose.
I want the opposite - certain sites, most notably Google Workspace and Nextcloud, have a very useful Javascript context menu for things like tweaking format or renaming files.
But when I right-click in Firefox, the browser's own context menu pops up and overlaps with the site's, making it nearly unusable. (Pressing escape to dismiss the menu has a 50% chance of also dismissing the site's)
Any way to disable the context menu? Bonus points if it can be done on a per-site basis.
Basically. I see a lot of options on how to disable Javascript context menus on sites, for purpose. I want the opposite - certain sites, most notably Google Workspace and Nextcloud, have a very useful Javascript context menu for things like tweaking format or renaming files. But when I right-click in Firefox, the browser's own context menu pops up and overlaps with the site's, making it nearly unusable. (Pressing escape to dismiss the menu has a 50% chance of also dismissing the site's) Any way to disable the context menu? Bonus points if it can be done on a per-site basis.
All Replies (1)
You can control this via dom.event.contextmenu.enabled on the about:config page. Setting this to true (default) should give you the website context menu, if necessary you can hold the Shift key to get the Firefox context menu.